WE SHIP TO EVERY COUNTRY IN THE WORLD :) Extreamly fast shipping - 98% packages leave the same day! Our tiny shop is located in Europe - Tallinn, Estonia. We offer express and standrat delivery to all Europen Countries. To countries outside Europe we offer standart shipping.
Easiest way to figure out shopping options, fees and delivery times is to add something to your basket, then click "Checkout". At checkout before you fill out any shipping information you will see the delivery options, delivery times for every option and fees.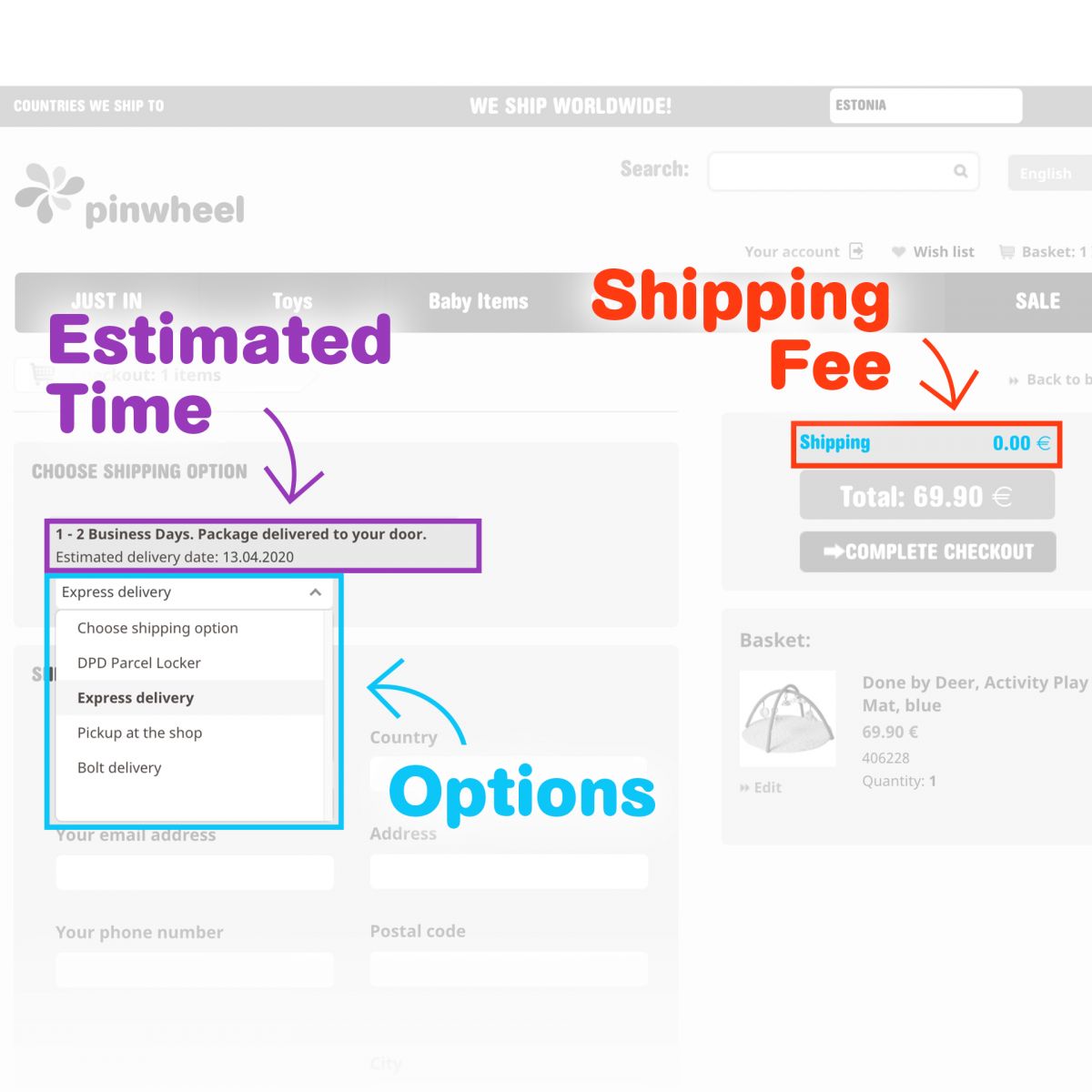 CONTACTLESS EXPRESS DELIVERY
Mail man delivers package to your door service available to:
Austria, Estonia, Finland, Belgium, Spain, Netherlands, Croatia, Ireland, Iceland*, Italy, Greece, Cyprus, Latvia, Lithuania, Luxembourg, Malta, Norway*, Poland, Portugal, France, Sweden, Romania, Germany, Slovakia, Slovenia, Great Britain, Switzerland*, Denmark, Czech Republic, Hungary.
CONTACTLESS PARCEL STATION DELIVERY
Pick up your order delivery in parcel station near by service available to:
Estonia, Latvia, Lithuania, Germany and Finland.
STANDART SHIPPING
Pick up package at your local post office service available to:
Albania, Algeria, Armenia Australia, Austria, Belarus, Belgium, Bosnia and Herzegovina, Brazil, Bulgaria, Canada, China, Croatia, Czech Republic, Cyprus, Denmark, Finland, France, Georgia, Germany, Gibraltar, Great Britain and Northern Ireland, Greece, Hong Kong, Hungary, Iceland*, India, Ireland, Israel, Italy, Japan, Kazakhstan, Korea, Latvia, Liechtenstein, Lithuania, Luxembourg, Macedonia, Malta, Moldova, Montenegro, Netherlands, New Zealand, Norway*, Panama, Poland, Portugal, Romania, Russia, Serbia, Slovakia, Slovenia, South Africa, Singapore, Spain, Sweden, Switzerland*, Taiwan, Turkey, Ukraine, United States,United Arab Emirates, Vatican City.
Rest of the world contact happiness@pinwheel.shop (we are adding new countries every week).